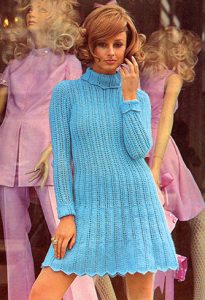 Following the success of his two abundantly illustrated and era-evoking books about the styles of the 1940s and 1950s, fashion aficionado Mike Brown returns to define the decade that gave birth to modernity.  "The 1960s Look" recreates the trends and revolutions in clothes and accessories, hair, figure and makeup that made the swinging sixties so unlike any previous age, so very groovy and so much an inspiration for today's vintage revivals.
"The 1960s Look" is a large format book packed with photos and advertising from the period. It sets the context for the emergence of exciting young designers such as Mary Quant, stylists such as Vidal Sassoon, the models Twiggy and Jean Shrimpton and photographers like David Bailey. Greater prosperity than ever before, the emergence of new music from the Beatles onwards, the rise of the casual clothing boutique, the new celebrity culture and the freedom for women brought on by the Pill … all coalesced to make the sixties one of the most exciting times ever to be young, to dress creatively and to choose an individual look.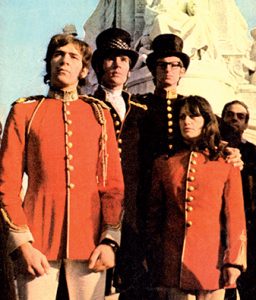 Mike Brown's meticulously researched 144 pages not only give equal weight to both women and men but offer separate fashion coverage for teenagers, children and unisex. Trends are carefully followed year by year and such accessories as shoes, leg wear, hats, gloves, belts, luggage, jewellery, scarves and even spectacles are all given individual attention before the focus moves on to hair (women's and men's) figure, makeup and cosmetics.
Mike Brown said: "This was the generation that, according to prime minister Harold Macmillan, had 'never had it so good'. It was a time that saw 'ordinary' people buying second cars and colour televisions. It was also the generation of the US civil rights movement, JFK, Martin Luther King and Vietnam. The miniskirt was born into the permissive society heralded by the Pill and the insurgent Mersey sound and Beatles' jackets evolved into hippies, flower power and psychedelia.
"In the 1960s it was exciting to be young and it was a time when the middle aged rejected staidness and joined the young. I've set out in 'The 1960s Look' to capture that excitement and air of change, and the ground-breaking fashions that expressed them; fashions that are back with us today."
"The 1960s Look" is essential reading and viewing for any lover or student of sixties style, as well as retro designers, art students, social historians and those who lived through the decade. It draws on contemporary sources and is lavishly illustrated throughout, not only by pictures but by Mike Brown's colourful and fact-packed commentary.